DIGITAL IDENTITY
PROVIDER

IDENTYUM solves your needs for frictionless customer identification, authentication, onboarding, basic and financial data sharing & legally valid document signing – all based on cutting-edge web and mobile components and backend platform.
No friction
Customer is always kept online and in the flow
Customization
Identification process is designed the way you need it
Simple integration API
Digitally transform your channels with minimal IT effort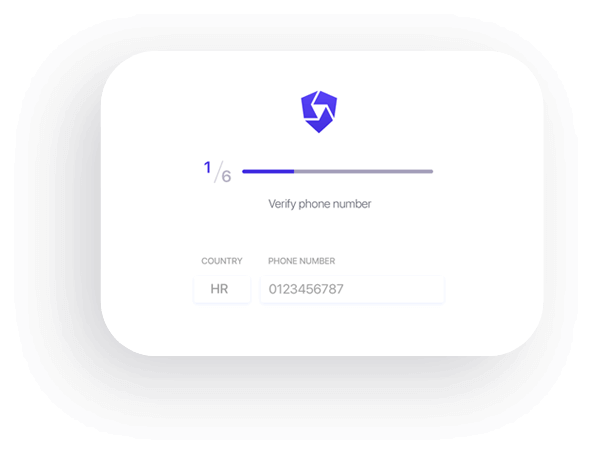 KEY BENEFITS OF USING IDENTYUM

Fully digital onboarding, signing and authentication

AML & KYC compliant across EU


ISO 27001 & 27701 certified

PSD2 AISP extraction of payment data

eIDAS legally valid signing with no separate hardware

Quick and simple integration using API

Customization to your customer journey

60% lower TCO in 5-year period
HOW CAN IDENTYUM
HELP YOUR BUSINESS
Do you want to digitally transform your processes with minimal IT effort?
Use Identyum NOW web portal.
The Identyum NOW is a publicly available web portal that allows anyone to easily use the basic functionalities of the Identyum including fully automatized services for identity verification, electronic signing and bank data extraction.
The Identyum NOW portal can be used by both citizens and companies, and the registration process is fully automated. No special technical prerequisites or technical knowledge are required to use the NOW web portal, and the interface is simple and user-friendly.
Do you need a customized solution with integration APIs for eIDAS electronic signing, bank data extraction (PSD2 AISP), KYC APIs for digital onboarding and authentication?
Identyum uses the OAuth 2.0 standard to ensure secure communication between different systems.
After integration with Identyum, the client company sends inquiries via the API specifying the required amount of information it wants to retrieve, and after successfully authorizing the end-user, Identyum returns an authorization code that the client company can exchange for a token for which the end-user has previously given his consent for retrieval).
By implementing a refresh token, multiple retrievals of data are enabled over time, without the need for the end-user to re-authenticate with each retrieval, if he has previously given his consent for multiple retrievals of that data.