Raiffeisen open-ended voluntary fund is teaming up with Identyum to provide its customers the possibility to easily and quickly fill out an online application to join the Fund.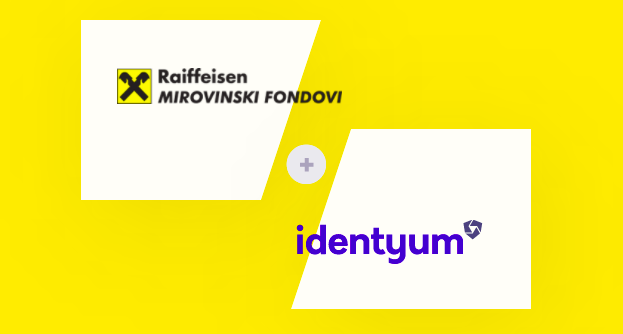 Volundary pension fund
Raiffeisen mandatory and voluntary pension fund management company manages mandatory and voluntary pension funds for Croatian citizens with the principle of long-term investment. The voluntary pension insurance system is the third pillar of the Croatian pension system. All potential members of the Raiffeisen open-ended voluntary fund (RVPF) can activate its membership any time and start saving for their future.
Advanced digital services
Identyum is a platform that allows its users (citizens and companies) to quickly and easily establish remote relationships with each other based on a credible identity, within the prescribed applicable legal and regulatory provisions. It also represents the basic infrastructure needed to build higher-level advanced digital services, such as digital credit approval and contracting process (from loan request to signing the contract), contracting insurance policies, car rental services, digital check-in in tourism and many others.
Colaborating for digitalization
With the increased need of users for digitization to save their precious time, Raiffeisen mandatory and voluntary pension fund management company was looking for the most effective and frictionless way to simplify and speed up the new users' onboarding process. Now they partner with Identyum to make it easier with just a few clicks. This raises service quality and ensures better RVPF products through the digital channel (web portal).
With Identyum ID wallet, new users of RVPF are now able to identify themselves in a fully automatic process remotely. Additionally, the existing 30,000 users of the Identyum ID wallet can now also use their wallets to realize RVPF products within minutes.
Identyum ID Wallet is a private and highly encrypted cloud storage space, where users can securely store their personal data.