As part of its commitment to the digital future of its citizens, the European Commission is investing significant funds into developing and enhancing the European Digital Identity (EUDI) wallet. This ambitious project aims to revolutionize the way in which European citizens and businesses digitally identify themselves when accessing public and private services. By simply using their smartphones, users will be able to access a range of services at the click of a button, including travel, health, banking, education and more.
The EUDI wallet will provide users with greater control over their personal data, allowing them to securely store credentials such as ID cards, driving licenses, health credentials, education credentials and more. This means that citizens will no longer need to carry around multiple physical documents, as all of their important information will be stored in one secure digital location.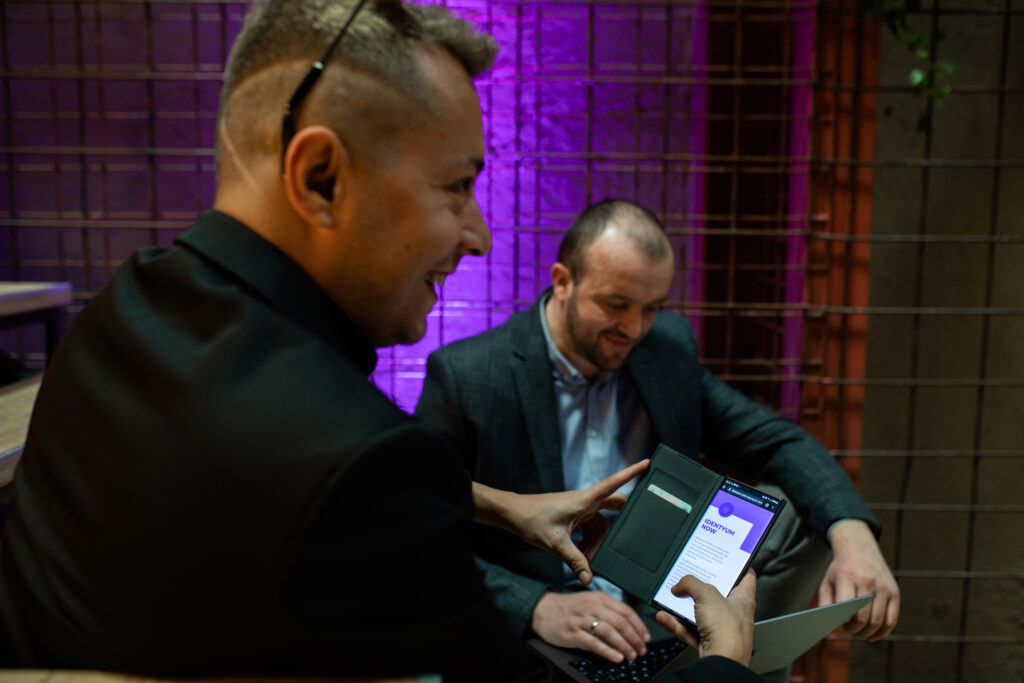 In February 2023 the Commision published the first version of a common EU Toolbox to implement the EUDI Wallet. The Toolbox will complement the legislative proposal on a trusted and secure digital identity and is a crucial first step that will enable the creation of a robust framework for digital identification and authentication based on common standards across the EU. It is important to state that the requirements and specifications set out in the Toolbox are not mandatory for Member States until the legislative proposal on the European Digital Identity Wallet has been adopted by the co-legislators.
Along with the Toolbox the Commission is also supporting large-scale pilots to address high-priority use-cases for the Wallet. 4 EU-wide large-scale pilots will demonstrate the functionality of ID Wallets in national and cross-border contexts.
The pilot projects
The European Commision is supporting 4 pan-European pilot projects that will develop and test the usage of the EUDI wallet for individuals and businesses around a diverse range of everyday use-cases. These use-cases cover both public and private services with national and cross-border interactions.
The 4 pilot projects European Commision is funding involve more than 250 private and public organizations across Member States. They represent a combined investment of over €90 million in the EU digital identity ecosystem, co-financed by the Commission at 50%. The pilot projects will work on 11 priority use cases to improve citizens' access to highly trusted and secure electronic identity means, closely with the Commision and each other. Their results will feed into the ongoing development of technical specifications for the EUDI wallet by the eIDAS expert group.
The overview of the 4 pilot projects:
NOBID
EWC
DC4EU
POTENTIAL
Name
Nordic-Baltic eID Wallet Consortium
European Digital Identity Wallet Consortium
Digital Credentials for Europe Consortium
Pilots for European Digital Identity Wallet Consortium
Scope
– Wallet issuing
– Payment means issuance
(financial institution)
– Payment acceptance
(retail or similar)
– Storage and display of digital travel credentials
– Organisational digital wallets
– Organisation of payments
– Educational credentials
– Professional qualifications
– Social security
– Access to government services
– Opening of a bank account
– Registration for a SIM card
– Mobile driving licence
– eSignatures
– ePrescriptions
Member States
Denmark, Germany, Iceland, Latvia, Norway
All EU + Switzerland, Great Britain, Ukraine
22 EU countries + Norway and Ukraine
19 EU countries + Ukraine
EWC and Identyum
EWC aims to drive digital transformation by improving citizens' access to a trusted and secure electronic identity that safeguards privacy and affords users control over their identity data. The second way this project aims to drive digital transformation is by supporting the digital transformation of the European industrial sector.
The outputs of the EWC project will contribute to the EU-wide implementation of the reference Wallet, Digital Travel Credentials as a Use Case in particular and a range of expected impacts like Large scale pilots, which will be demonstrating the functionality of the Wallet in national and cross-border contexts.
The EWC deliverables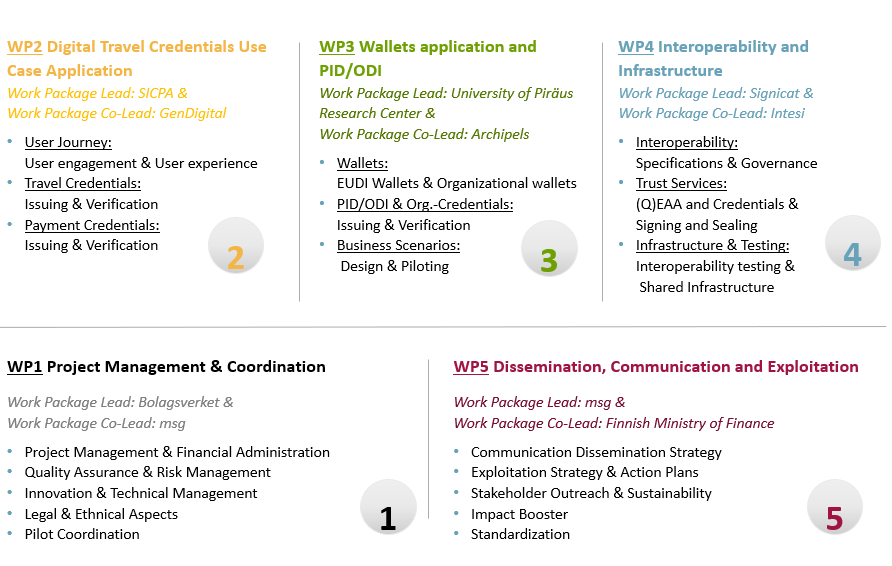 As the only ID Wallet provider from Croatia involved in this groundbreaking initiative, Identyum is putting Croatia on the map of EU member states actively involved in the EU ID Wallet initiative.
Identyum's successful participation in the EWC Kick-off meeting in Paris, where digital identity experts from across the EU gathered, further highlights the company's commitment to innovation and leadership in the field of digital identity. At the event, participants discussed a range of essential topics, including future European Digital Identity Wallets, use cases, legislation, interoperability, and technical standards.
Participation in the EWC pilot project is an exciting opportunity for Identyum to contribute to the development and implementation of the reference Wallet, Digital Travel Credentials, and other essential components of the EUDI Wallet. This cutting-edge project will directly contribute to the EU-wide implementation of digital identity solutions, making it easier and more secure for citizens and businesses to access a range of services across Europe.
Identyum ID Wallet is available to you with a few clicks. Use it to remotely identify other people using our Identify service, to electronically sign documents from your home without visiting branch offices or tellers using our Sign service and to remotely and paperless contract different services with our partners.